Yoga Sports Coach
Yoga Teacher
Sport passionate
Yogini
Project Manager
 
Hello! My name is Stefania, I am a Yoga Sports Coach™ and Vinyasa Yoga Teacher.
I had the honor to certify as first Yoga Sports Coach™ in Italy through the Institute of Yoga Sports Science (YSS), global leader in providing a world class sports-specific yoga education. The YSS plans includes a series of exercises and yoga techniques which are applied in a functional way to each sport discipline. The method of Yoga Sports Coaching is increasingly being recognised at a global level as the ultimate connection between Sports Science and Yoga. It is a modern approach scientifically approved by multiple research studies which is tailored upon each individual's necessity and objective.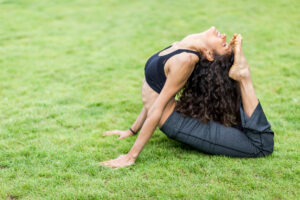 Here's my story
I have been practicing sports for a lifetime and Yoga since 2015. I was born and have lived till I turned 22 on Lake Como, where I have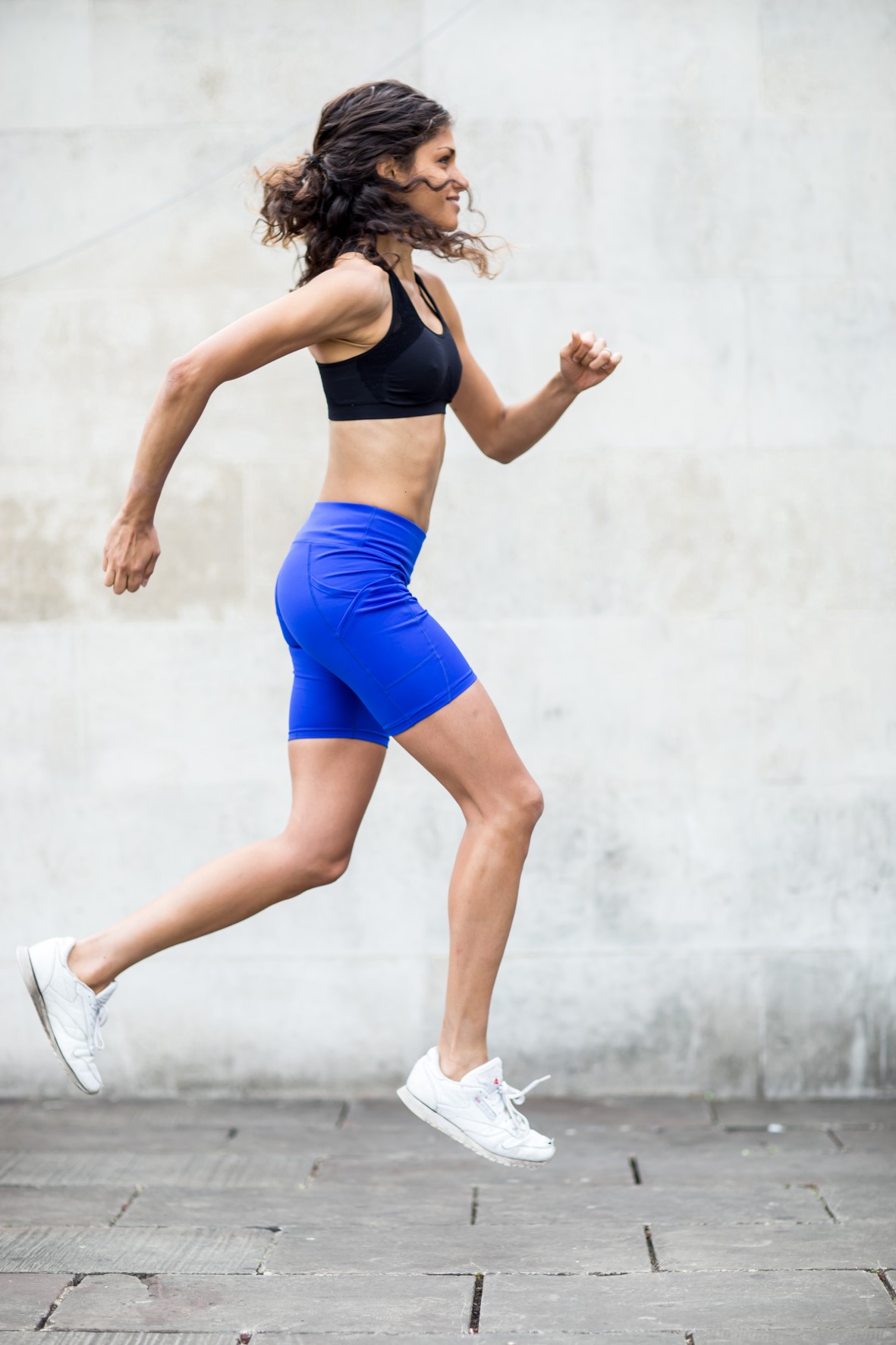 developed a deep passion and love for the mountains. In 2012 I moved to London where I attended an Msc in Project Management and have worked as Project Manager in the City for  six years. Since I was kid I have developed a strong passion for sports and activities. My parents put me on the ski slopes at the age of three. I have then practiced Judo, attending several competitions, volleyball and I also used to run for an athletic team. For a certain period of time I also attended latin dance classes. In London I started to climb, activity that I really love and practice both indoor and outdoor. I am also very passionate about cycling and I love admiring beautiful panoramas by bike. Running is however my main passion and it's from a running injury that I started practicing Yoga in 2015.
My biggest luck was that of learning from some of the best teachers in London. Moved by the desire to make people experiencing the fantastic benefits of the Yoga practice, I obtained the certification as Yoga Teacher and I started teaching two years ago in London both privately and to publicly across various studios in London.
Moved by the need of living closer to the mountains and practicing outdoor sports, I returned to Italy where I have been working on bringing together my main passions: Sports, Yoga, Nature and Tourism. All focusing on my main mission: helping those who wish to improve their life through improving their body and mind.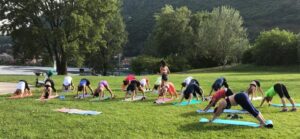 A knee injury brought me to my first Yoga class and from that experience I understood the deep connection between Yoga and Science.
One day my knee tendons got really inflamed that I had to stop running. Physiotherapists, Taping, rest, until one day when a friend suggested me to try with yoga. Till that time yoga was the last discipline that I would ever have imagined to try. However, my knowledge on yoga was really limited and I would imagine it as something like sitting in meditation repeating the 'Om' mantra. Well, I was wrong.  I got to my first class and felt surrounded by an incredibly energizing atmosphere. Deep breathing, physical engagement, focused mind,…I was feeling my body more than any time before. It was like the first time I was really meeting my mind and body, getting to know their limits and potentials. And the breath, the breath was the rhythm of that movement, was the link between mind and body. And that is what Yoga is: the union of mind, body and breath.
From this first experience, I took the decision to integrate a regular yoga practice in my physio rehab plan.
I started practicing once, then twice, the three times a week, till I felt the need to practice almost every day. I would not call it 'addiction', but an incredible feeling of wellness that was just making me feeling SO GOOD. With time I also healed my knee injuries, I could GO BACK TO RUNNING!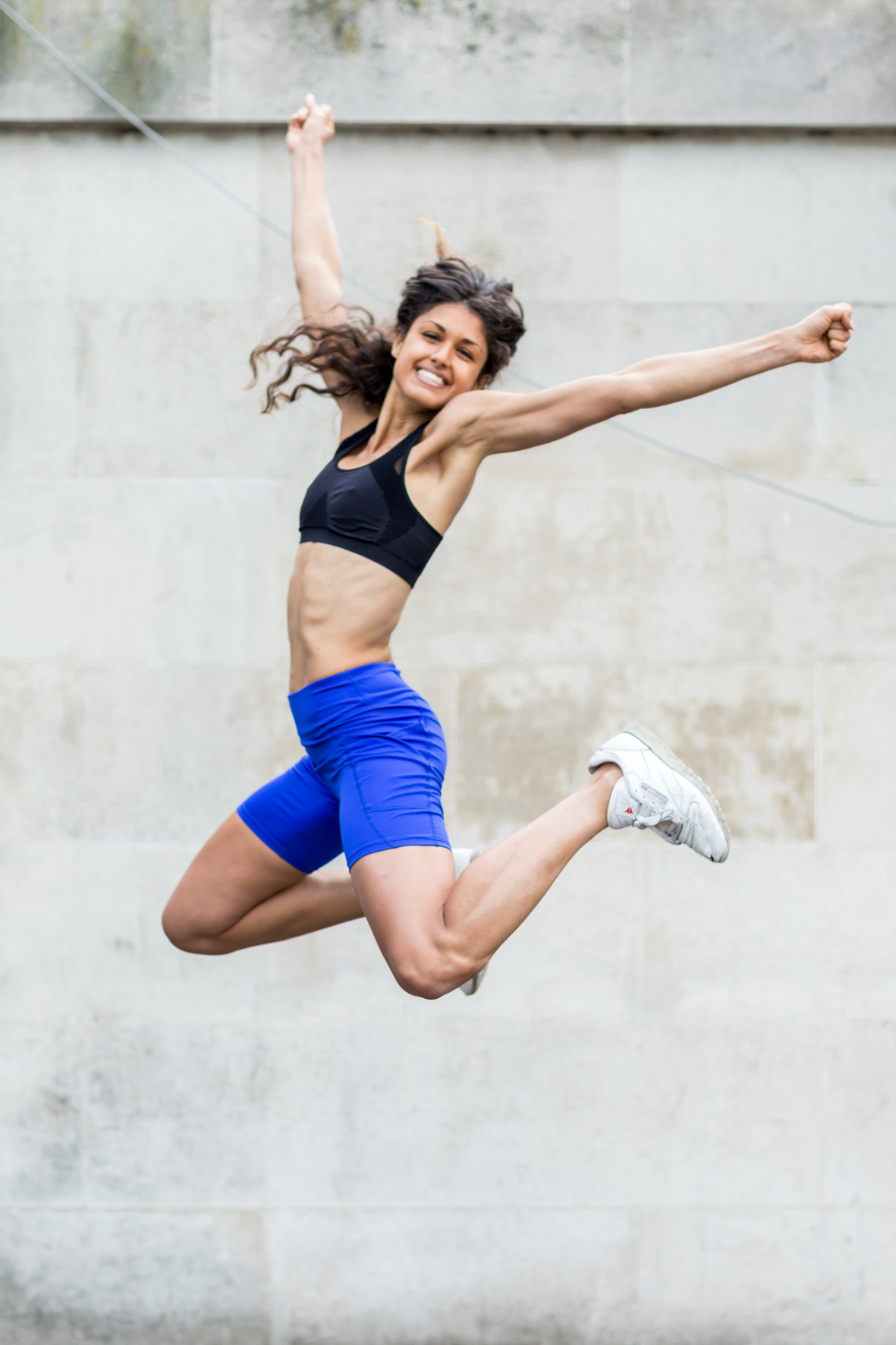 The method Yoga Sports Science®: the perfect connection between Yoga and Sports Science
As a sports lover, yoga practitioner and especially after having experienced the benefits of yoga on my injury rehab, I decided to start 'personalising' my yoga practice according to my own needs and sports objectives. Traditional Yoga is not always appropriate for all individuals and athletes. At the same time, it often happens that we tend to not follow with consistency a routine of exercises given to us by our physiotherapist or other specialist. It's right here that the link between Science and Yoga happens: the Yoga Sports Coach™, employs the traditional approach of Yoga of bringing awareness on our own body, breath and mind and it melts it with specific, functional techniques. This makes the practice more pleasant and engaging both at physical and mental level and it also helps to develop our breathing capacity. In this way the athtlet or the individual learns to identify their own body limits, any stress in their mind that prevent them from progressing in their performace or rehabilitation. Through a constant practice the individual also learns to adjust themselves into poses to reach the optimal alignment and therefore to improve their sport technique.
When I prepared for my first Half Marathon I had a further confirmation of the necessity of a functional yoga practice
Integrating specific running techniques in my yoga practice helped me to develop mobility, running technique, flexibility, strength to be ready to run my 21km race. Through a moving meditation such as a yoga flow, I also built mental and physical endurance as well as breathing capacity. This not only did improve my performance, but it also helped me to avoid injuries during the training period as well as managing stress before and during the race.
A constant yoga practice also helps me a lot in the recovery period post training and injury prevention in sports like climbing and skiing where the muscles rend to get really tight and stiff.
The Yoga Sports Science® has been for me the most comprehensive and efficient solution to target my sport and postural needs.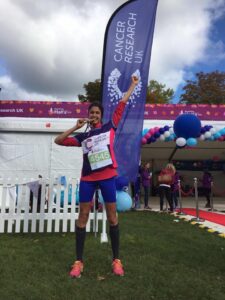 I'm not flexible enough, how do I do?
The Yoga Sports Coach™ guides the individual step by step in developing their flexibility. You don't need to be flexible at the start of your journey. Through a personalised practice I will help you to develop flexibility as well as stability, balance, muscular tonification and abdominal strength to functionally support your musculoskeletal body.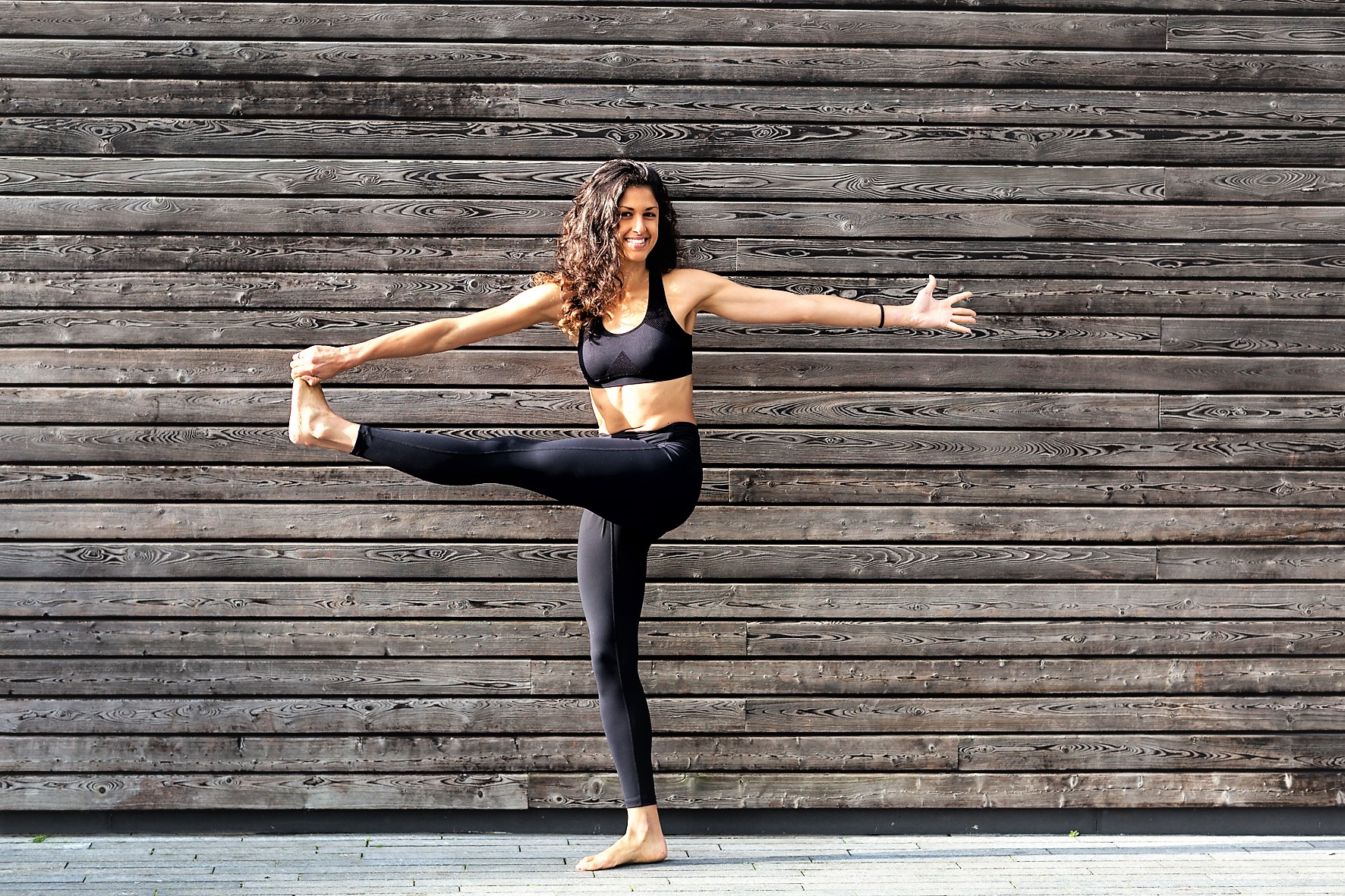 I also had to work hard on my own flexibility and mobility to get where I am now
Trust me, I wasn't born with such a flexible spine or 'opened hips' and I haven't got a gymnastic or dance background like many yoga teachers. There have also been times where I had temporarily lost my strength flexibility due to some shoulder injuries. I know what it means to feel stiff, with heavy and tight leg muscles and I test on myself how much yoga has helped me in my sport performance.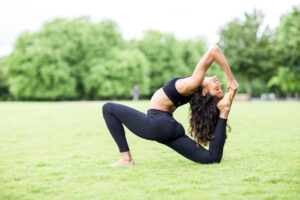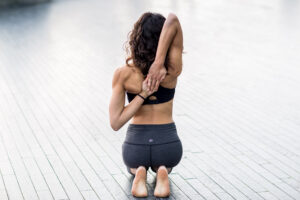 Yoga also involves working on your Breathing and Mind, here is my experience:
A few months after I started my Yoga journey, I decided to leave the gym to fully dedicate my free time to Yoga. I joined a studio where I was so lucky to find some of the best yoga teachers in London. Straight after I joined the studio I had to face one the most painful events of my life, the loss of the person who had been a mum and best friend, my beloved grandma.
My teacher helped me to experience each movement of the yoga practice as a step in life: there are easy and happy times as well as hardest time, obstacles that you have no choice but to face and with a constant practice you become stronger and more resilient. And you also learn to help other people in need once you experience something. We can only leave a good or bad event to happen and we must learn, grow and possibly become better persons from it.
Through this new vision of live I've completely changed my life. A deep, strong energy was born inside me. The willingness of facing everything with positivity, strength and COURAGE was in me.
A strength and determination that I brought into my sport performance. Think of how tough are the last kilometers (or miles) of a half or full marathon. I decided to run my first Half Marathon for a Cancer charity, in memory of my grandma. Training on my own, in the morning before a full day at work and my evening yoga practice was not always so easy and motivating. But Yoga was also helping me mentally: everytime I was about to give up or felt tired I was able to connect to my mind, my inner self and my intentions, my purpose. But most importantly I was able to accept my limits on a specific day, always focusing on GIVING THE BEST OF ME in that PRESENT moment. And yes, I finished my Half Marathon, closing at 1 hour and 38 minutes, 22 minutes less than I was expecting from myself when I decided to run the race.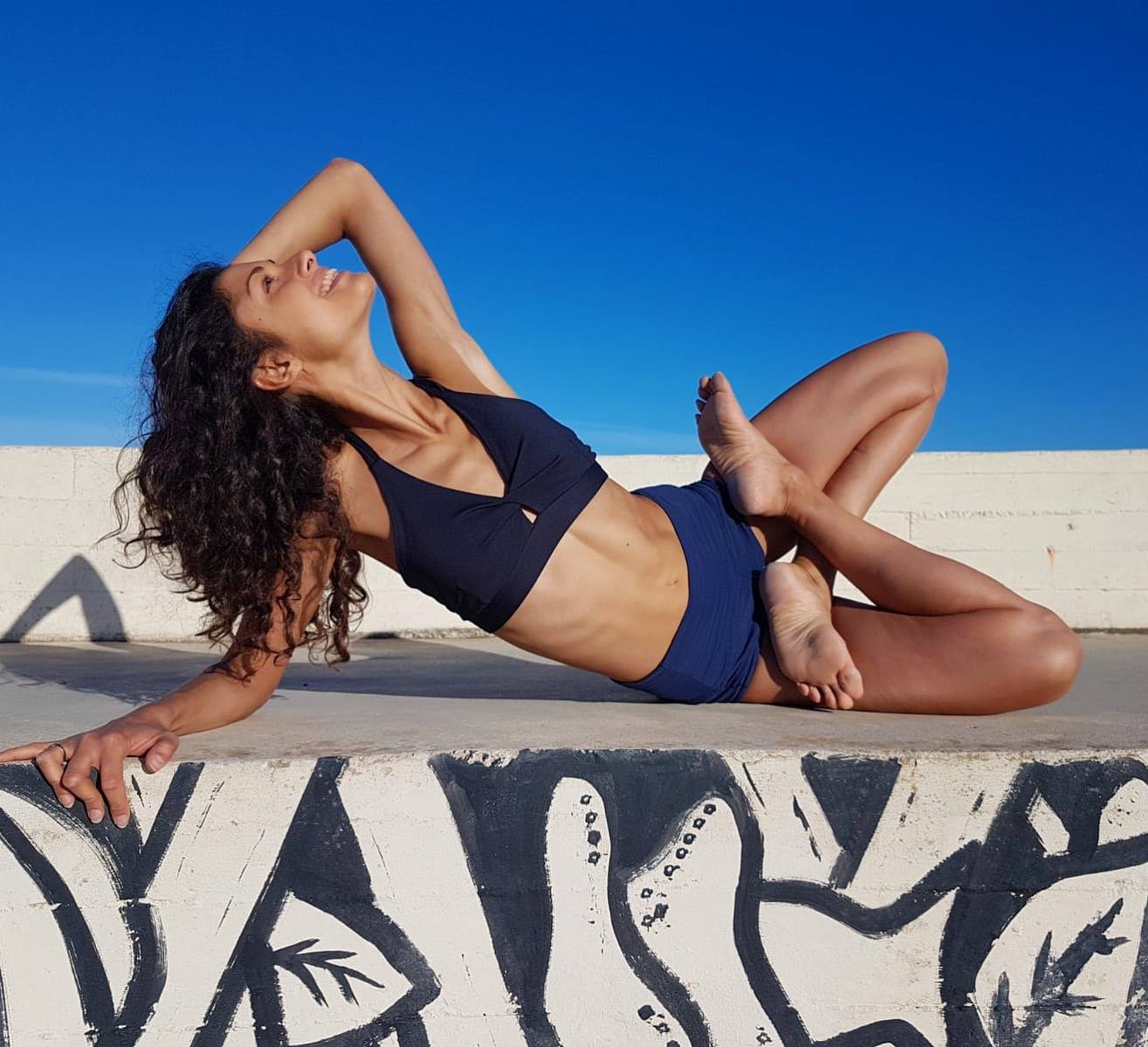 Why Teaching
Passion and Sense of Responsibility have encouraged me to study and obtain my two certifications as a Yoga Teacher and Coach and to keep studying to help my students and athletes reaching their best performance and objectives.