What does a Yoga Sports Coach™ do?
They work with you to improve your sport performance and posture
A Yoga Sports Coach™ works with atheltes and sport passionates, but also with those who want to keep a standard level of fitness and improve their posture. though functional exercises and specific yoga poses, the Yoga Sports Coach™ elaborates programs for preparing them for their sport discipline or for injury prevention and rehab. All programs are built taking in consideration the time availability and the training routine of the individual.
The Yoga Sports Coach™ works closley with the individual or the trainers, physiotherapists or other experts who train the team and agree with them ways and timings of progression and updating of the plans.
Personalised Programs
The program is created after  first meeting (in person or virtual) where I, as a Yoga Sports Coach™,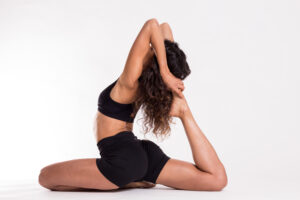 do register your needs and objectives together with your specific body biomechan: posture, strength, mobility, breathing capacity and injuries, if any. the plan is therefore tailormade and integrated in the daily life and training routine of the athlete / individual.
The methods Yoga Sports Science® does not require and previous experience with Yoga
if you have never practiced Yoga before, d not worry at all: the techniques and poses that I will include in your plan will reflect your level of strength , flexibility and experience. I will guide you step by step, ensuring that you perform the techniques correctly in order to maximise their efficacy.
More and more athlets, from marathon runners, skiiers, football players to golf players, have been benefitting from the method Yoga Sports Coaching. Research projects conducted by the Institute of Yoga Sports Science® have been constantly demonstrating the substantial benefits of these method on a variety of sport disciplines.
Objectives
Creating a program based on your objectives, totallyl integrated in your personal and sport routine. All plans will address the below points: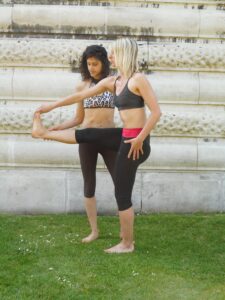 Sport-Specific Mobility
Balance, Strength and Stability for both static and dynamic disciplines
Core Strength
Improving Endurance
Injury Prevention
Improving Breathing Capacity
Injury or operation Rehab (coordinating with your doctor, therapist)
Improving Concentraion, focus and stress management